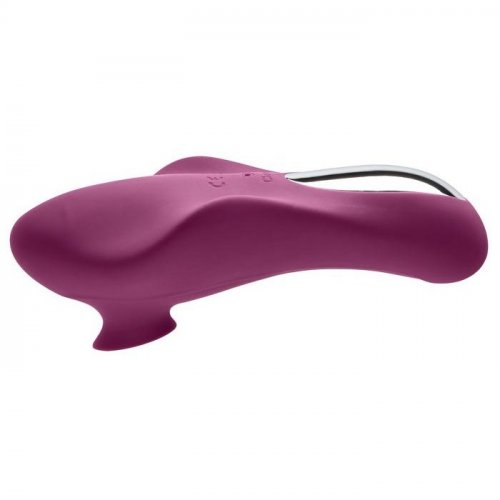 Cloud 9 Pro Sensual III Hand Held Clitoral and Nipple Stimulator - Plum
Made By:
Cloud 9
---
View Additional Images
---
---
Cloud 9 Air Touch III G Spot Hand Held Clitoral & Nipple Suction Stimulator The Air Touch III Ergonomic Hand Held version dual function clitoral stimulator combines sensual clitoral stimulation with nipple suction in a unique hand held form factor design. Made with premium silicone, the Air Touch III Ergonomic hand held version is fully chargeable, with an ergonomic design contoured for a comfortable two finger use. The Air Touch III features 12 independent functions and comes complete with a standard USB charging cord and storage pouch for convenient storage after use. Perfect for women who have high sensitivity concerns this device can be used for clitoral or nipple stimulation.
12 independent functions for endless pleasure.
Perfectly contoured for dual finger use.
Easy on off suction control.
Sensual sucking sensation.
Rechargeable with USB cable and charging port is located at the end of the vibrator.
Use for clitoral and nipple stimulation.
Perfect for women with sensitivity concerns.
Length: 6 inches
Product Details
Box Dimensions:
Length: 9.00 in.
Width: 4.00 in.
Depth:2.50 in.
Weight: 0.5930 lbs.

Manufacturer Code: WTC624201

---
Customers Who Bought This Product Also Bought